What kind of treatment is Extracorporeal Shockwave Therapy (ESWT)?
This medical procedure uses a series of acoustic waves to target some of the causes of erectile dysfunction (ED).
The likelihood of experiencing ED increases with age for most men. A man in his 40s has about a 40% chance of encountering erectile dysfunction, whereas men in their 80s have around an 80% chance of experiencing some version of ED. Not only does natural aging usually lead to a degradation of blood vessels inside the penis, but also surrounding tissues are less able retain blood and fill totally. Erections are impossible or reduced in quality without proper blood supply.
ESWT is a Non-Invasive, Surgery-Free, and Drug-Free, ED Treatment
How is ESWT used to treat ED?
ESWT's treatment of erectile dysfunction could result from a variety of factors. One theory suggests the veins and tissue structures are activated by vibrations of the acoustic waves to regenerate more quickly. Some think the treatment improves expansion thresholds of penis tissues for an erection. These areas that facilitate erections are targeted by ESWT. Some patients have claimed to have better erections following this treatment, as displayed by their self-reported scoring. This can also mean personal health improvements emotionally and relationally.
Similar to how the causes for ED can vary greatly from one man to another, men receiving ESWT treatment may experience different results. Individuals may even optimize results by using a combination of treatments, such as adding oral medication in addition to ESWT. So far, there have been many studies evaluating ESWT's success and possible side effects, and most report a hopeful outlook for the treatment moving forward. Rare bruising or broken blood vessels are possible in a minority of cases with some potential for irritation or tenderness following treatment. More serious side effects have not been observed at this point.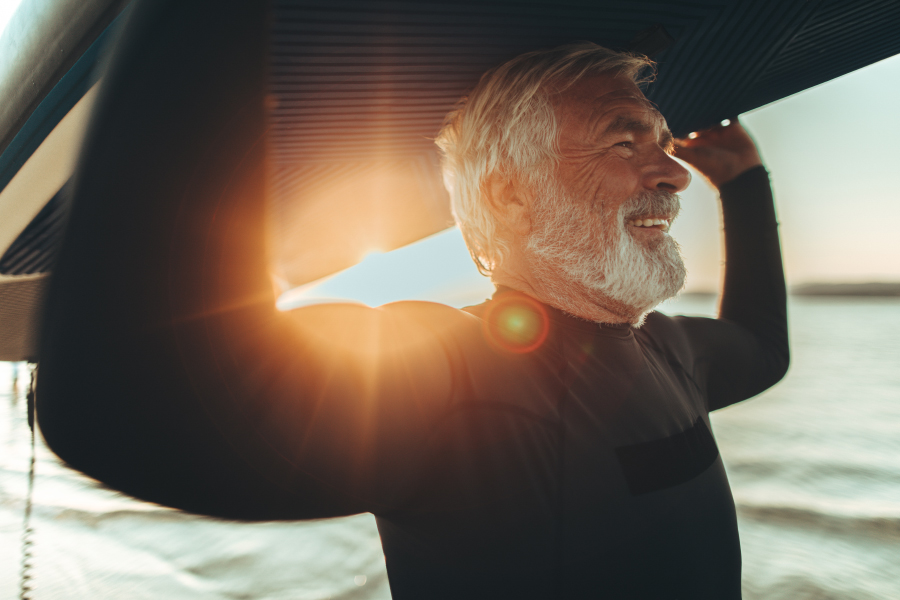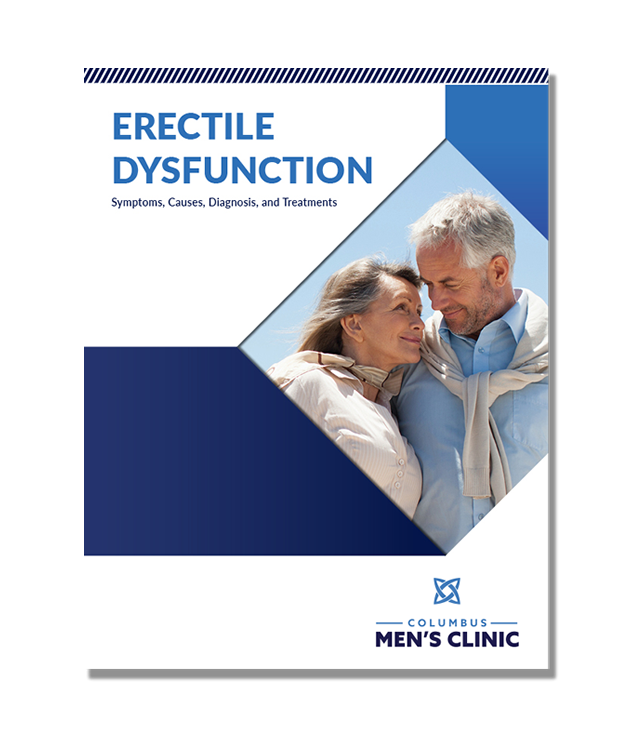 Learn more about erectile dysfunction with our free special report!
Treatment sessions for ESWT usually take close to 30 minutes.
Does ESWT work?
Research results have largely favored ESWT as a treatment of ED. Successes are determined by self-reported scores using the International Index of Erectile Function (IIEF) Questionnaire. While there are multiple versions, IIEFs are a dynamic, verified way of tracking qualitative progress for treatments of erectile dysfunction.
In 2017, an analysis in The Journal of Sexual Medicine compiled the results of 602 patients across seven randomized controlled trials and found an improved average IIEF score of 6.4 points.

J Sex Med. 2017 Jan;14(1):27-35
Why should I use ESWT to treat my ED?
Along with the positive effect on (IIEF) scores that many studies have found with ESWT, the treatment also:
– does not require injections
– does not require surgery
– does not require drugs
ED issues can be embarrassing and can begin significantly affecting a man's overall health and mindset. But, there's hope. Many men have found an improvement in sexual performance using treatments like ESWT. Speak with one of our licensed providers by calling or by scheduling an appointment through our website. Take a step in treating your ED and see if ESWT is right for you.
There are a lot of testosterone myths out there. Let's clear a few things up…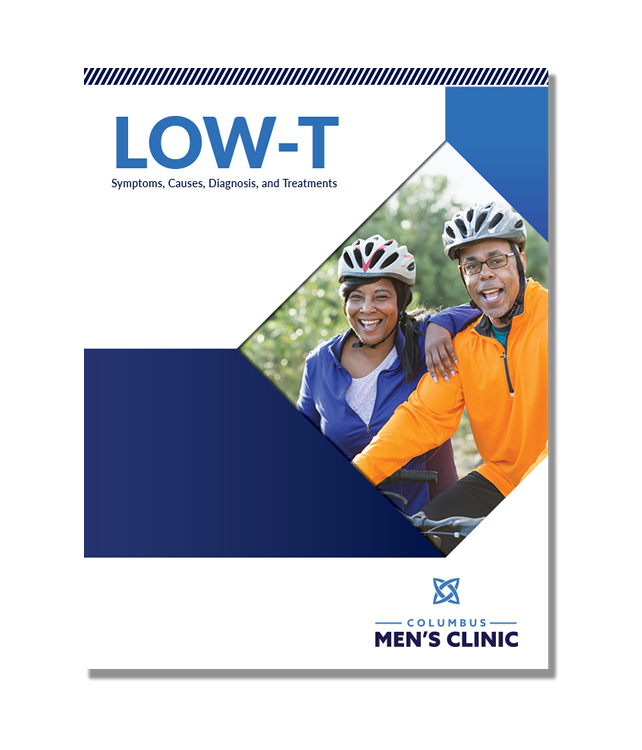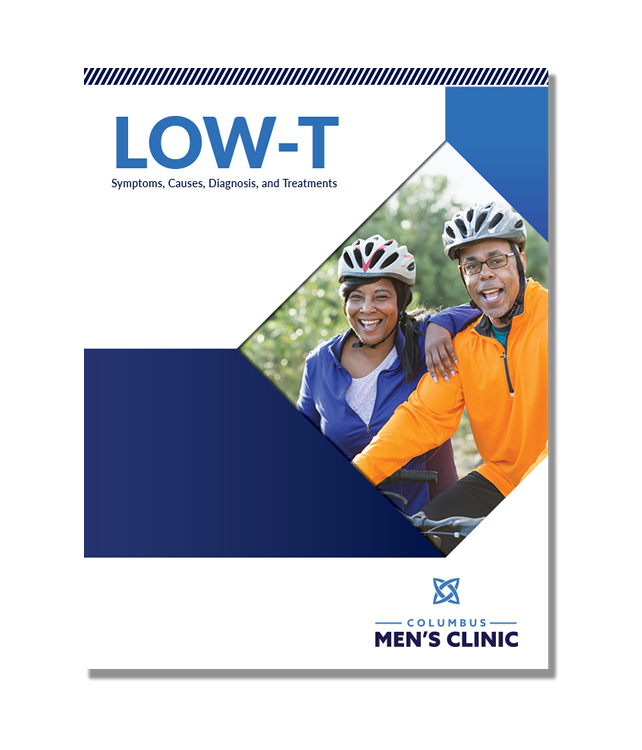 There are a lot of testosterone myths out there. Let's clear a few things up…
(IIEF) scores have been shown to increase with ESWT treatment
Frequently Asked Questions
Does ESWT require any cutting or injections?
It does not. ESWT is free from drugs or surgery.
How long is an ESWT treatment session?
Treatment time averages around 30 minutes, but it's advised to count on 45 minutes for the provider to prepare the treatment and walk through the treatment process for your understanding.
What improvements could I see after receiving treatments?
ESWT's erectile dysfunction scores, or IIEFs, have been shown to improve in the short term, but some men have experienced better performance for over two years after completing treatments. However, some individuals react differently to treatments than others.
Is ESWT safe?
Reviewing many studies on ESWT, slight side effects of swelling and/or tenderness have been found in few cases. Based on the research, this treatment can be considered a safe opportunity to treat ED. Come speak to our licensed provider to learn more about the treatment and the potential side effects.
Is ESWT right for my situation?
Many men see regular improvement of erectile dysfunction scores (IIEF) in the studies we've reviewed. The first step to seeing how to best treat your erectile dysfunction starts with an appointment. Call and set up a time to talk with one of our licensed providers today.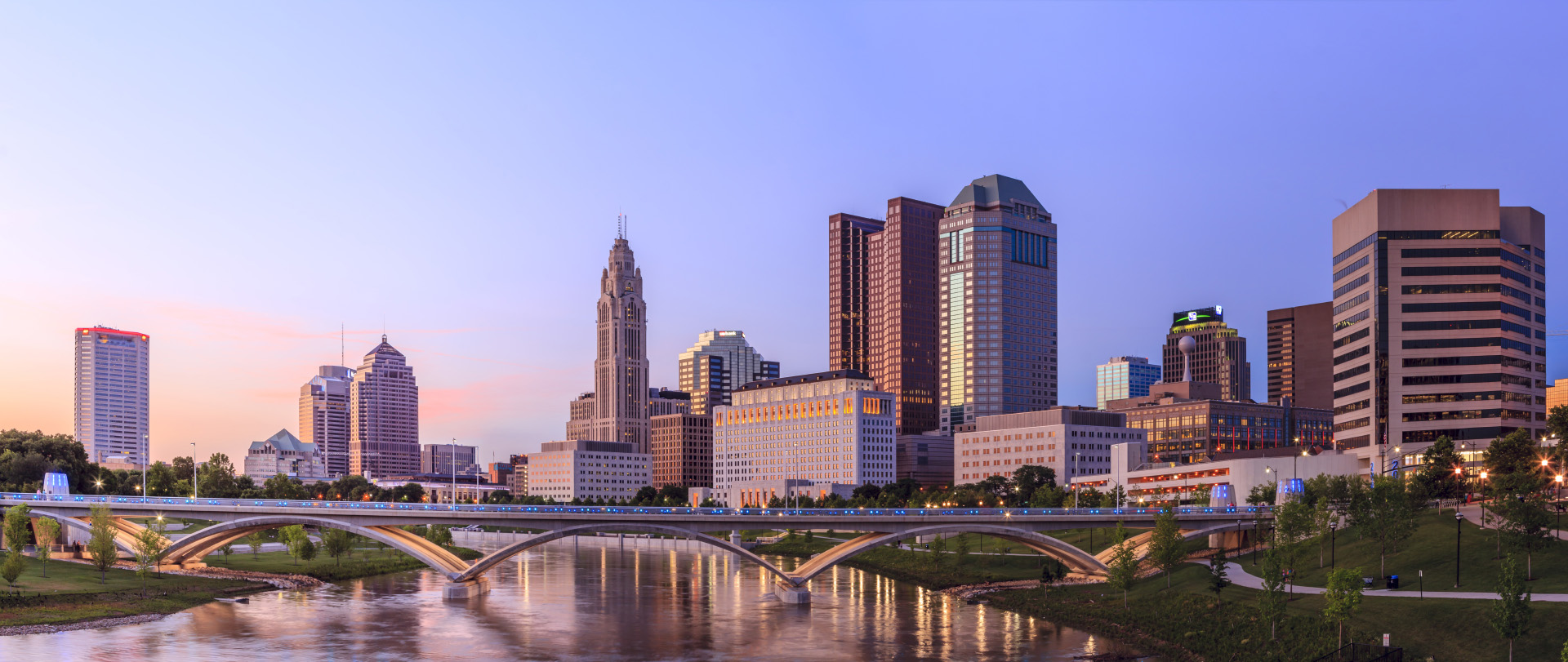 COLUMBUS, OHIO
1-800-697-5130
info@columbusmensclinic.com
1507 Chambers Rd, Ste 208
Columbus, OH 43212
Mon – Fri: 9am – 5pm
(Closed Sat & Sun)
Walk-ins Welcome
This website is for informational purposes only and is not designed to provide medical advice. All information presented is intended for informational purposes only and not for the purpose of rendering medical advice. Statements made on this website have not been evaluated by the Food and Drug Administration. The information contained herein is not intended to diagnose, treat, cure, or prevent any disease. An individual patient's results to the treatments described in this website may vary. Do not rely on this website to diagnose or treat any medical condition. If you have a medical emergency, call emergency services, your doctor, and/or go to a hospital immediately. BY ACCESSING AND USING THIS WEBSITE, YOU ACKNOWLEDGE THAT YOU HAVE FULLY READ AND AGREE TO ACCEPT EACH OF THE TERMS OF USE SET FORTH HEREIN.